Real Estate and Business Conveyancing
Accommodation and Hospitality Specialists
Amity Law is dedicated to working within the Australian accommodation, tourism and hospitality industries. We have deliberately chosen to specialise in four areas:
Land lease communities / manufactured home parks
Tourist parks and motels
Real estate and business conveyancing
Rent rolls
Our lawyers have more than 30 years' experience helping clients buy, sell, finance, let, negotiate, resolve disputes and protect their investments.
We know the industry and the players and use this knowledge to get you results.
Our Service Priorities
At Amity Law, we focus on particular client service priorities which we believe set us apart from our competitors:
Easy to deal with – we are accessible, responsive, flexible and work with you to get results
We keep you in control and strive to win your trust – but never take it for granted
Effective – we cut through the hassles and get things done
We are proactive in advancing your interests and proactive in communications and updates
Our Service Guarantees
We guarantee that you will receive the highest quality service throughout your matter.
We cannot guarantee outcomes, but we do guarantee your satisfaction with our services.
We charge fixed fees.
If at any time we do not perform to your satisfaction, or if you have any concerns or queries with our work or fees, we ask that you let us know. We will resolve the matter to your satisfaction.
You will have direct access to our directors on your matter – you will not be passed down the line as soon as you walk in the door.
Read Our Latest Newsletter:
"I have worked with Matt and Amity Law for several years. Matt is a pragmatic, client focused lawyer who understands our business and achieves the legal outcomes we need in the timeframes our business requires"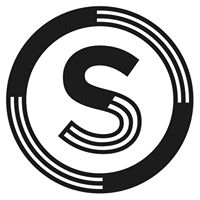 Anthony Doolin
Director, Smithfield Property Group