Real Estate and Business Conveyancing
Our specialist real estate and business lawyers will guide you. Your home, your business, or your next development project – we'll make it easy, not hard.
Always deal with the conveyancing specialist – You will not be fobbed off to a secretary
Your transaction will be handled by a specialist conveyancing lawyer.
You will not be fobbed off to a secretary, paralegal or a call centre.
Fees are agreed with you upfront
There are no hidden charges or nasty fee surprises at the end of the transaction.
Our legal fees are agreed with you upfront and fixed.
Relationships
We want to become your trusted advisor.
We approach the service we deliver to you with this aim in mind.
Proactive communication
We understand buying or selling real estate can be stressful. We will communicate with you proactively to keep you informed.
You will have access to your lawyer throughout the transaction.
Real Estate and Business Conveyancing
We can assist with:
The conveyance of all real estate including residential, commercial, retail, industrial and crown leasehold
The conveyance of businesses, from small local businesses to large national operations
Real estate development projects, from putting the land under option to selling down / leasing up the finished project
Strata and community titling and living
Finance and funding arrangements
Commercial, retail, industrial and residential leasing
Legal and planning due diligence
Joint venture and syndication arrangements
Land titling, subdivision and resumptions
Construction contracts and tendering
Franchising
Agribusiness and water transactions
Structuring advice
Risk management, health and safety
Dispute resolution
Feel free to call us directly on 0411 347 393 or email us at [email protected].  We will respond to your enquiry as soon as possible, typically within one working day.
LIBRARY OF SPECIAL CONDITIONS:
Read Our Latest Newsletter:
"I have worked with Matt and Amity Law for several years. Matt is a pragmatic, client focused lawyer who understands our business and achieves the legal outcomes we need in the timeframes our business requires"
Anthony Doolin
Director, Smithfield Property Group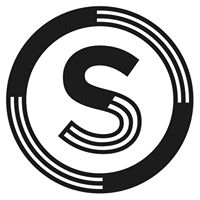 "I engaged Amity Law when selling my house. The service was outstanding! Constant communication and always proactive, I never had to chase anything. My sale had (what I realised in hindsight) were difficult issues. Amity made it seem seamless. Thank you for the incredible service."
"Amity Law handled the purchase of my townhouse. The team were amazing, answered all my emails and telephone calls immediately and provided valuable advice. I felt at ease knowing that a lawyer had conduct of my conveyance from start to finish and I wasn't handed down the chain. I have no hesitation in recommending Amity Law."