Real Estate and Business Conveyancing
"E-conveyancing" is a conveyancing transaction where the parties elect to settle using an electronic platform administered by Property Exchange Australia Limited (PEXA). 
The platform removes the need for the exchange of physical paper documents and attendance at a physical settlement.
Who is PEXA?
PEXA is a private company which administers the electronic platform.  Currently, PEXA is the only electronic lodgement network provider operating in Qld.
When can e-conveyancing be used?
E-conveyancing is only available to financial institutions and parties who engage legal practitioners.
At this stage, the platform does not cover all aspects of the conveyancing process but does allow for the preparation, signing and lodgment of most documents with the land titles office and the completion of financial transactions associated with a conveyance.
We will guide you through the process and determine whether e-conveyancing is suitable for your transaction.
Authorisation and Verification of ID
We would not submit to the e-conveyancing process without your authority to do so. There is a prescribed client authorisation form which we will provide to you.  The form must be signed by each buyer (if you are purchasing) or each seller (if you are selling).
As the authorisation form allows us to undertake settlement on your behalf (and to sign documents for you), we are required to also verify your identification.  This will require a face-to-face meeting where you will need to produce identity documents and sign the authorisation form.
What are the benefits?
Efficiency – The process makes it unnecessary to attend a physical settlement, thereby saving time and costs involved with instructing agents to attend settlement and lodgment of physical documents at the land titles registry – it is all done electronically.
Immediate distribution of proceeds – The process is attractive to sellers because the settlement proceeds are available immediately, avoiding cheque clearing procedures.
What are the risks?
System failures – It is possible that the PEXA electronic system could fail, however (in Qld) the standard contract states that if settlement cannot occur by 4:00 pm on the settlement date because of a computer system operated by land titles, Office of State Revenue, financial institution or PEXA becoming inoperative, a party will not be in default and the settlement date is moved the next business day. 
Withdrawing from e-conveyancing – A party can withdraw from the electronic platform by giving written notice to the other party. Generally, the notice cannot be given later than 5 business days before settlement.  In those circumstances, the parties would have to prepare for a traditional paper settlement in a shorter timeframe. 
Immediate distribution of proceeds – Any arrangement involving the transfer of funds to a nominated bank account carries a risk that an error may result in funds being credited to the wrong account. The speedy transfer may make any wrongfully transferred funds more difficult to track or recover.  We have in place a protocol to triple check account details when entering a payment direction on the platform.
Give us a call
If you have any queries about how e-conveyancing works or whether it may be used for your transaction, please don't hesitate to give any of our lawyers a call.
"I have worked with Matt and Amity Law for several years. Matt is a pragmatic, client focused lawyer who understands our business and achieves the legal outcomes we need in the timeframes our business requires"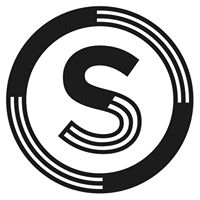 Anthony Doolin
Director, Smithfield Property Group
"Adam is our 'go-to' lawyer in the residential land lease and commercial property space. He is easy to work with and his knowledge of the industry and the law across multiple jurisdictions makes him a very effective lawyer."

Brett Robinson
Orianna Resort Group